Apple decided to gift a copy of U2's new album to iTunes users. if you are not a fan of the band and do not enjoy their music much you can consider hiding the album from your device. This primer will help you understand how to hide the album. Although most individuals look forward to enjoying free stuff, some users may not prefer the band U2. Assuming that you are one among them the details mentioned further will help you to hide the U2's album Song of Innocence.
Hiding the album
You may have noticed that the album was automatically downloaded on your iPhone or iPad. This will happen if you have configured your iTunes to automatically download content either on your ios devices or computer. If you want to hide the album and stop it appearing along with your other purchases, you will have to visit the iTunes store. After landing at the store, you will have to click on the 'purchased' folder which lies under the 'quick links' section on the right. Once the mouse starts hovering above the album, you will have to click the 'X' button on the upper left. By clicking Hide, you can confirm your action.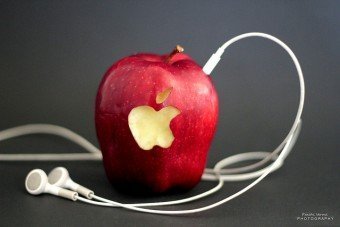 Remove the U2 song
By following the steps mentioned above, you can easily hide the newly released U2 album. Apple gave 500 million people free copies of the U2 album 'Songs of Innocence'. Among the users of Apple devices, some will prefer to hide the album. Depending on your setting the album must have automatically downloaded or may appear as a purchase in the cloud. Recent surveys indicate that many Apple users were annoyed when they discovered that auto downloading of the album has taken place. Some users are unaware of U2 and chose to hide the album.
Exclude album from shuffle
You may be unable to delete the album, but you can hide it from the Ios Music app. All you have to do is go to settings, click on Music and toggle the Show all music switch to off. After you have completed the simple steps, the music app will display only that music which you have downloaded. Once the album is downloaded on your device it will play in the Shuffle mode. You may have to wait to October 13, or you can consider creating a custom playlist on your ios device and exclude the album from it.
Removing the free content
Usually people do not appreciate when their digital media libraries are altered without them having consented. You may not be able to detach the album from your account, but you can adopt these simple methods to hide it so that you no longer have to listen to U2s new album. After you hide the album from shuffle, you will no longer have to lay your ears on the U2 song. There are some users who have chosen to delete the album instead of hiding it.