You can spend your money on all forms of gadgets from toasters that print the selfie of the owner to Bluetooth-enabled toothbrushes. However, there are just a few devices that human beings cannot live without for even a single day. You need to understand some of the tech accessories that add value to your life. In this article, we are going to look at the best gadgets 2019.
1. A Smartphone Stand
You will rarely come across an individual who does not have a Smartphone in this generation. If you are working at a computer all day long, it is a brilliant idea to have a little stand that will keep your Smartphone charged throughout the day. It is one of the most useful devices because it will make your life easier. One of the best recommendations for the iPhone is the Native Union DOCK+. For Android users, you can think of the beautiful Belkin stand. These gadgets will keep your phone in a strategic position as you continue to work. You will have easy access to the handset in case someone is calling or texting. It is a gadget that you need to have in the era. The great news about Smartphone stands is that they come at an affordable price. However, make sure that you don't compromise on quality at the expense of cost. You need something that will give you the best service for an extended period.
2. Good Wireless Headphones
Headphones are becoming more affordable, while delivering comfort and high-quality sound at the same time. At the same time, more and more people are turning to wireless headphones that use Bluetooth technology to pair to your favorite device. These gadgets are cool because they don't come with the inconvenience of having a wire connected to you at all times. You can put them on as you exercise or continue with your daily routine. Examples of the best wireless headphones in the market are the Jaybird Freedom Wireless and the new BeatsX from Apple. These two models provide great sound quality and are also workout-friendly. If you prefer the on-ear headphone set rather than earbuds, you can try the Jabra Move Wireless. This high level of convenience is what everyone is looking for in any set of earphones.
3. A Pair of Cheap Earbuds
Even if you have a fantastic set of headphones, it's not a bad idea to get a pair of cheap but high-quality earbuds. This way, you can keep them in your travel bag and have them whenever you might need them. One of the best sets for earbuds in the market is the Xiaomi buds. The beauty of this set is that they offer noise reduction and great sound at a remarkably low price. This is a market that's oversaturated with cheap products that aren't built to last. Therefore, you need to do your homework before deciding to buy.
4. Gillette Heated Razor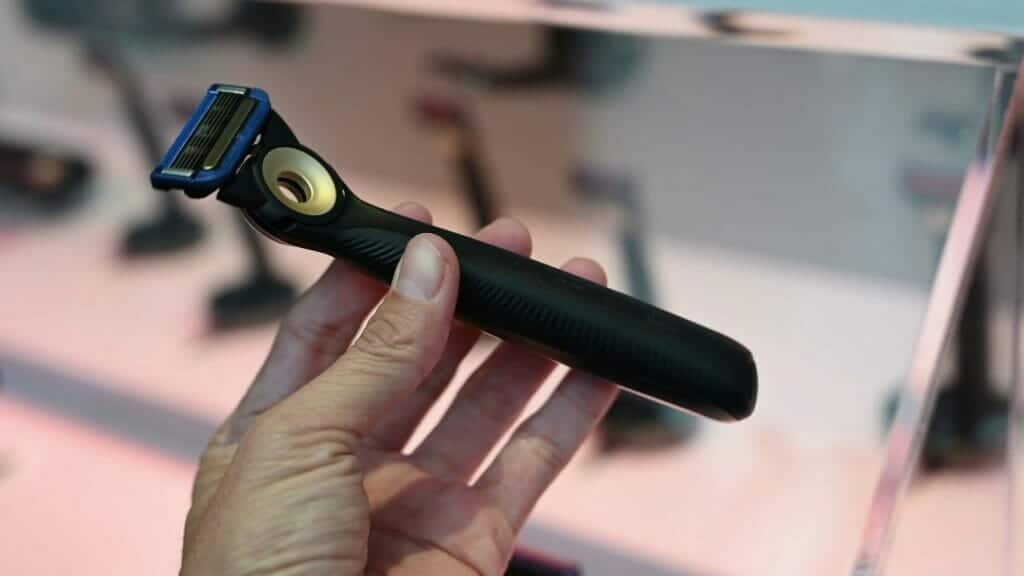 The innovation branch of Gillette introduced the heated razor into the market last year. The popularity of this razor has been on the rise because it mimics a hot shave that you can get at the barber shop in the comfort of your own home. The razor blade heats up to 122 degrees in less than one second to warm the skin and give you an upgraded shave. It is, quite simply, one of the best shaving products that you can buy.
5. Cigarette Lighter USB Adapter
If you are on the road most of the time, one of the incredible tools that you need to stash on the car is the cigarette lighter-to-USB adapters. These gadgets will make your life while on the road quite comfortable. The advantage with some cigarette lighters like Nulaxy is that they double as an and FM transmitter and Bluetooth receiver. The implication is that it can allow users to play music in older cars that don't have aux-in cables and USB. It is one of the devices that you should not be missing on your list the most useful gadgets you must buy in 2019.
6. LG Signature OLED TV R9
This television is not tiny, instead it is rolled up! LG recently showed off its disappearing OLED TV with a screen that stretches to 65 inches before rolling into a small box. The company has set the launch of this innovation for the second half of 2019. You can be sure of getting a 4K HDR Smart TV-watching experience like never before, with Alexa and Google Assistant built-in. The price of the rolled up TV hasn't been released, but techies are salivating at owning one of these.
7. Flash Drive
Even though there has been a rise in the use of cloud services such as Google Drive and Dropbox, there comes a time when just about everyone needs to transfer files from one computer to another. This is when a flash drive comes in handy. The good thing about these devices is that they are becoming smaller and cheaper over time. You can try the SanDisk model, which is the gold standard. However, we enjoy other models like the Generic 128GB metal USB Flash Drive that attaches to your key ring, this way you always have it with you. You can also buy a Swiss Army Knife that has an attached USB drive!
8. A Bluetooth Speaker
Smartphones pump out pretty great sound quality for the size of the device. However, the quality of audio from a phone pales in comparison to what you can get from a dedicated Bluetooth speaker. When you are researching Bluetooth speakers to buy, consider where you will be using it most. For instance, the rugged UE Roll 2 is best for the pool and the beach. On the other hand, the Bose Sound Link Mini II offers the best sound quality for the kitchen and living room. You can also kill two birds with one stone and buy the Amazon Echo for your living room. This gadget does double duty as a voice-activated, internet connected assistant and a music speaker.
9. MoodoGo Portable Diffuser
Moodo makes welcoming aroma home diffusers that you can personalize, courtesy of smart technology and interchangeable scent capsules. Earlier in 2019, Moodo released the MoodoGo – a portable diffuser that is quite easy to cart around. All you need is a USB power supply, and it will begin to dispense those pleasant aromas. While the MoodoGo only accommodates a single scent capsule, it is a perfect fit for cramped desk spaces and car cup holders.
10. Backup Drive
Like other devices, hard drives fail from time to time. To make matters worse, most of these storage devices malfunction at an inconvenient time without any prior warning. A hard drive failure is usually devastating because it holds all of your videos, photos, and files – especially if you don't have a backup for the respective folders. Investing in a backup drive such as the Western Digital My Passport will give you peace of mind. However, you should remember to back up your data regularly; the experts suggest doing it at least once a month. The model that you purchase should have more space than the storage capacity of your computer, this way you can be sure that you have a complete backup of your files.
11. Portable Smartphone Charger
Have you ever left the house for the day and then realized that your smartphone didn't charge overnight and may not make it through the day? You can get rid of this anxiety by getting yourself a portable phone charger. One of the best portable smartphone chargers out there is the Mophie PowerStation Mini. It gives users the extra juice they need without having to find an outlet. With nearly everyone owning a smartphone, portable chargers are one of the must-have gadgets of 2019.
12. Harley-Davidson Livewire Motorcycle
If you like gadgets with two wheels, keep your eyes on this motorcycle, set to be released in August 2019. The Livewire is an all-electric motorcycle that is specifically designed for urban street riding, and it runs clean. It does not have a manual transmission, hence there is no gear-shifting or clutching to accelerate. It is the first model in this new generation of motorbikes.
13. Small Power Strip
Do you like to work from the local coffee shop or in airport terminals as you wait for your flight? If so, you have probably discovered that it can be a big battle to find an open power outlet. The best way to avoid this struggle is by getting a small power strip. The product we recommend is the Belkin Surge Plus USB Swivel Surge Protector and charger. The beautiful thing about this gadget is that it can turn a single open outlet into several. What makes this device even better is the fact that it also includes a few USB charging ports.
14. Streaming Stick
Streaming sticks are gadgets that turn televisions not connected to the internet into smart devices. In this era of cord-cutting, streaming content from a connected device to a TV is becoming more and more of a necessity. The trend began with Google Chromecast, but the Roku Streaming Stick and Amazon Fire TV Stick are also extremely powerful options. What makes these two gadgets ideal is that they come with the handy remotes. If you are a fan of Apple, you may prefer to go for the Airplay-compatible Apple TV. However, Apple TV is much more expensive than other options on the market.
15. Nreal Light Mixed Reality Glasses
You can use mixed reality glasses to take what you see in the real world and overlay it with virtual content. Nreal is a pair of ready-to-wear glasses (that look like a regular pair of glasses) that gives the user an immersive experience with voice control, spatial sound, and a 1080p widescreen display without a bulky headset.
16. Home Security Camera
Image Credit: aolcdn
The issue of security has become of great concern for both residential and commercial places. You would like to know what is taking place in your home when you are traveling or while at work. A home security system will monitor everything that is taking place in your home even when you are away. It is crucial to select internet-connected devices such as the Logitech Logi Circle and the Nest Cam. These two models will work well with your smartphone to become your ears and eyes when you are out of your house. Not only will you be sure that your home is under complete surveillance when you are not around, you'll even be able to see who's ringing the doorbell without having to get up off the couch or out of bed!
17. A Decent Camera
Most people will tell you that their smartphones are doing a pretty good job when it comes to taking photos and selfies. However, owning a standalone digital camera still has its advantages. It is the best way to take high-quality photos (better than a phone can produce) whether you are a travel enthusiast or not. One of the best point-and-shoot devices that you can get is the Sony RX100. This incredible camera is tiny, even though it is quite expensive. If you are working on a budget, you may go for an entry-level DSLR that will still produce amazing results. Anyone who is looking for a camera that is a little cheaper can try out the Canon PowerShot 350 HS.
18. Mophie Juice Pack Access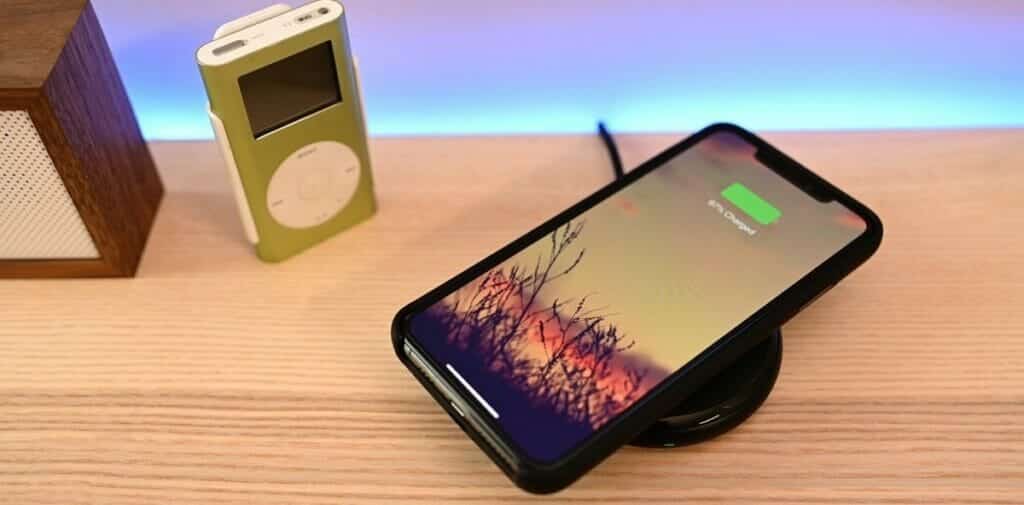 This is among the most practical gadgets from the latest CES. It's a portable charging case for your Apple iPhone that does not cover up or use the lighting port. That means that you can charge your phone as you continue using your headphones. The gadget gets power from a Qi wireless charging pad or the included charging cable. It can deliver a maximum battery life of up to 31 hours. Even though it has a sleek design, it is strong enough to protect your device, as it perfectly fits XR iPhones, Xs/X, and Xs Max.
19. Lost Stuff Finder
Image Credit: timeincuk
Are you prone to losing your wallet, phone, car keys, or all of the above? If so, you need to get a Tile Mate. It works by allowing the person to use a map to track the location of the missing item. When you are close, you trigger the homing beacon that will sound and assist you in locating the wayward goods. It is a convenient way to make sure that you don't lose anything.
20. GoPro
Image Credit: ksassets
The GoPro Hero5 models are the latest incredible little cameras that you can find in the market. The addition of voice control on these cameras makes them even more useful. We recommend the smaller, cube-shaped Session that produces stunning results despite its tiny size. If you don't need the latest and greatest video quality and other bells and whistles, the entry-level Hero + is probably best for you. According to most users, the Chinese-made Y1 4K Action Camera is another excellent choice. If you're looking to get one of these cameras, find out how much power and quality you need and spend accordingly.
21. Lenovo Smart Clock with Google Assistant
Image Credit: cdn.pocket
We all know the interactive devices in our homes like Google Hubs, Amazon Echo, and Facebook Portals. The good thing about this new smart clock from Lenovo is its simplicity. It will not stream TV or video conference, but it will cover all the other bedside basics. It will charge your phone, tell time, and gently wake you up with its clock face that brightens gradually before the alarm goes off. When you connect the gadget with Google Assistant, you can instruct it to do anything else you need from one of these devices. It is a stylish and small gadget and comes in a heather grey case.
22. Google Home or the Amazon Echo
Image Credit: neurogadget
Have you been dreaming about having a voice-activated computer straight from a sci-fi series like Star Trek right your living room or kitchen? You are in luck. You will receive answers to basic questions using Google Home and the Amazon Echo. These gadgets can tell you sports scores, weather forecasts, and answer just about any other question you can think of. You can also use the devices to request a Lyft or Uber. If you are looking into an Echo, you can also consider its more affordable and smaller cousin called the Echo Dot.
23. Selfie Stick
Image Credit: danstefoutdoors
Unless you have freakishly long arms, it's tough to make sure everyone in your party is in the frame for that group selfie. Selfie sticks will allow you to take more professional-looking photos without having to bother someone to take your picture. One of the best is the Quick Pod Spot Waterproof Selfie Stick. The challenge with this gadget is that it does not have any connectivity, so you will have to use the auto-timer of your phone. If this seems to be a lot of work for you, you can try out the CamKix Selfie Stick with Bluetooth Remote for Smartphones. The device has a universal phone holder with a width up to 3.25 inches. The device is compact, light, and easy to carry.
24. Samsung TVS: The Wall and the Frame
Samsung's micoLED technology presents a new class of screens that have exceptional capabilities and picture quality. The company revealed a 75-inch microLED television that is an excellent addition in any home. Samsung has updated the frame to QLED quality for 2019. When you are not watching your TV, the frame will display pictures and paintings so that there is no wasting of space on your wall.
25. Super-Comfy Mouse
Image Credit: blogspot
Are you in the process of upgrading your keyboard? It can also be a good idea if you also get a comfy, sleek mouse. You cannot go wrong with the Logitech Performance Mouse MX, which has received rave reviews. It will fit into your hands perfectly, and you can insert the Bluetooth receiver in the battery compartment for easy transportation when you areworking remotely. If you are an Apple user, you can consider going for the Magic Mouse 2.
26. Fitness Tracker
Image Credit: wareable
Would you like to monitor the number of steps that you are taking, stairs you climbing or miles you are walking every day? If so, you need to invest in a fitness tracker. Some of the best models that you can get include the Samsung Gear Fit2, Fitbit Alta, and the Fitbit Charge 2. All these gadgets will give you an accurate picture of how well you're moving throughout the day. However, if you are a hardcore athlete, you should go for high-end models that have waterproofing and GPS features such as the Garmin Vivoactive HR. In the meantime, fans of Apple can check out the Apple Watch; it does a great job when it comes to fitness tracking, and it can send data to your iPhone or iPad. make sure that you are getting the best fitness tracker model.
27. KitchenAid Cook Processor Connect
Image Credit: multivu
This is one of the best intentions when it comes to kitchen accessories. It is a do-it-yourself machine that will stir veggies automatically as they continue to sauté, kneads the dough, chops ingredients to the preferred size, measures weight, and steams the food. Who doesn't want to have something like this in their kitchen? It also comes with 100 programmed recipes with complete step-by-step instructions that you can access through an App. It's the perfect gift for the foodie in your life, as well as anyone who is looking to expand their kitchen knowledge and skills.
28. Wi-Fi Smart App Control Alarm System
This device is a high-end Smart Alarm System that has a powerful MTK Nucleus Phone OS and ARM + DSP CPU. It's a reliable Wi-Fi and GSM alarm with an easy App Control System. It includes panic buttons, gas detectors, smoke sensors, door sensors, and window sensors. The system will notify users via text message when there is something wrong.
29. E-reader
Image Credit: mondrian
E-readers such as the Amazon Kindle have something magical in them. They weigh about as much as a magazine, yet they can hold hundreds of books. The e-ink display feels like reading a regular book, instead of the harsh light-up display you get on your tablet or phone. E-readers help you relax at night, especially if you stare at a computer monitor all day at work.
30. Wireless Video Camera Baby Monitor
Image Credit: assets
Baby video monitors have significantly enhanced flexibility and freedom for parents. You can be outdoors, cooking dinner, or relaxing by watching TV or reading a book and knowing that you child is sleeping safely and soundly in their crib. In the past, new parents had to rely on audio monitors through a radio frequency. Now, you can get crystal clear video and audio through the baby monitoring app. This is a must-have for any family with young children.
31. Cheap VR Viewer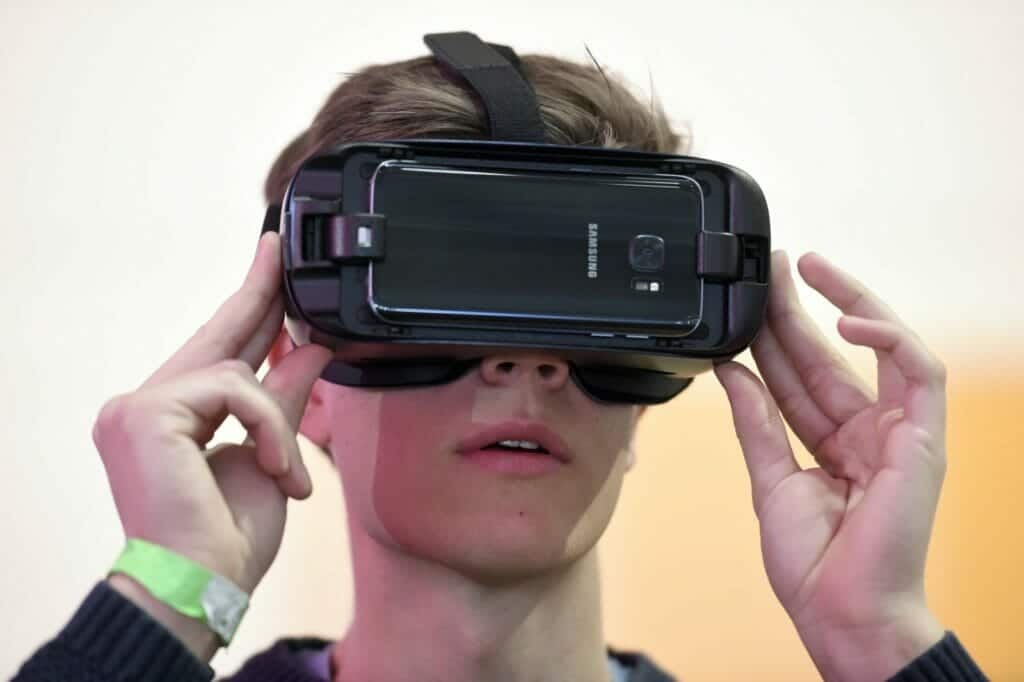 Image Credit: aolcdn
The world is currently swimming in 360 video content and virtual reality. However, unless you are a seasoned gamer, it will be meaningless to invest in a high-end headset. It is better to keep your toes in the water using the more economical Google Daydream View or Samsung Gear VR. Both of them are affordable options that are powered by the Smartphone. You can be sure of getting an amazing user experience from these cheap VR viewers.
Conclusion
With all this information, you have enough to get a wish-list together to enjoy a high-tech life in 2020!