Over the past few years, the digital lending market has significantly transformed, presenting numerous growth opportunities. While the COVID-19 pandemic has undoubtedly accelerated these advancements out of necessity, the digitization of financial services was already on its way. That is where a lending software development company can best fit you by offering solutions that save your time and resources.
The evidence supports this claim. Recent statistics reveal that the global digital lending platform market is projected to maintain a compound annual growth rate (CAGR) of 24% from 2021 to 2028. To keep pace with this industry expansion, it is crucial to transition your services into the digital realm. Geniusee can help you in this way! From our experience – merely having a mobile application as an additional option is no longer sufficient. Instead, it has become a requirement, making it imperative for you to start its development. In the following article, Geniusee experts will explore the latest trends in lending software that you should consider in order to outshine your competitors.
The Growing Influence of ML and AI
To stay at the forefront of digital lending trends, two technologies deserve your attention: Machine Learning (ML) and Artificial Intelligence (AI). These powerful tools can effectively address the blind spots and untapped opportunities within your lending operations.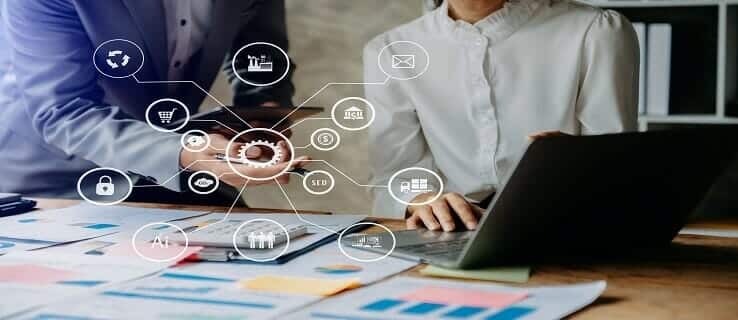 ML, for example, offers several benefits in various areas:
Sales and Marketing. While acquiring new customers is essential, many lenders need to pay more attention to the unused potential of their existing customer data. ML can analyze these datasets, identifying customers more likely to seek money and helping you optimize your service expansion.
Risk Management. ML analytics can also assess existing risks, enhancing your risk management strategies. Additionally, ML can improve customer verification processes and detect fraudulent activities, bolstering security measures.
Back-Office Operations. By automating routine tasks, ML can boost staff productivity and streamline operations, increasing efficiency.
Similarly, AI can support crucial business functions:
Customer Acquisition. ML and AI can generate more leads and facilitate personalized, targeted marketing campaigns, thereby enhancing customer acquisition efforts.
Credit Scoring. These technologies significantly reduce the time and resources required for customer eligibility checks. They enable rapid access to relevant information, allowing customers to access your services anytime and anywhere.
It is no surprise that ML and AI are leading trends in software development services. However, it is important to exercise caution when utilizing lending devices or applications that leverage ML and AI. Despite well-designed applications or sophisticated devices, errors can still occur. This is why the convergence of observability and AIOps becomes crucial.
By adopting this convergence, lending businesses can effectively monitor the health and performance of their devices and applications. Early detection of errors or performance issues allows for a timely resolution, preventing potential disruptions to your lending software.
Embracing Automation
One of the significant trends in lending app development is automation. Take a moment to consider your entire process. How many tasks are repetitive and routine? Do your staff members really need to handle all of them? From credit analysis and money settlement program selection to decision-making, approval, and risk management, you'd be surprised at how much of your process can be automated with the right technology.
Transitioning to the Cloud
Data management and accessibility pose significant challenges for lending organizations, especially for online lenders and brick-and-mortar institutions that had to accommodate remote employees during the global health crisis. Fortunately, cloud-based technology offers a solution. It allows you to effectively manage vast amounts of data and make it accessible to anyone within your organization. Cloud technology can also reduce capital expenses, streamline workflows, and provide scalability on demand.
Utilizing APIs
Once you've embraced cloud-based solutions and integrated ML and AI into your system, the next step is to ensure seamless communication and transactions between these programs, enabling a faster and more streamlined process.
This is where Application Programming Interfaces (APIs) come into play. APIs facilitate the exchange of information between applications. They are essential for a lending app according to recent industry trends, and some key API functionalities include:
Onboarding APIs. These APIs handle onboarding information, such as the credited amount, preferred duration range and more.
Credit Underwriting APIs. Designed to gather data from various sources and deliver it to lenders, these APIs eliminate the need for manual distribution across your system.
Fulfillment APIs. This type of API delivers information from the lending program to the customer. APIs also provide added cybersecurity, protecting your company and customers' financial information.
It's important to note that the technologies mentioned above are not the only ones expected to have a significant impact in the coming years. While they are highly promising, there may be other emerging technologies that should also be considered for incorporation into your digital lending software development efforts. Stay open to new advancements in the industry to ensure you are ahead of the curve! The Geniusee team is always glad to support you on this journey!