Discord is a popular meet-up platform to talk and hang out via text, voice and video calls. But, if you want to record voice chats, unfortunately, there's no in-built record option in Discord.
To record Discord audio, you can use third-party software like Craig chatbot (For iOS device) and OBS recorder (For Desktop).
Make sure you have the authorization of all the users involved in the conversation. Here we'll discuss how to record Discord audio.
Using Craig Chat Bot to Record Audio in Discord
If you own a Discord server and want to record Discord audio on an iOS device, you can use Craig Chat Bot. Craig Chat Bot starts recording conversations in voice chat rooms just after a few text commands.
It can record multiple speakers simultaneously and save separate audio for every speaker that you can cut or edit if needed. Craig indicates to others about the recording with a visible label. Don't forget to let everyone know about being recorded. It's because of legal concerns.
Follow the steps for recording Discord audio with Craig:
Create a Discord server first if you haven't owned any.
Go to Craig's website and tap the Invite Craig To Your Discord Server link.
It'll take you to the Discord server authorization page. You need to give Craig permission to join the server.
For that, select a server from Add Bot To list and click Authorize.
Now, to allow Craig to join your server and begin recording audio, type :craig:, join.
To finish recording and leave the voice channel, type :craig:, leave.
To record a specific server or multiple servers at the same time, type :craig:, join (name of the server) and to leave, type :craig:, leave (name of the server)
After it finished recording, you'll receive a link to download the audio file in FLAC or ALAC format on iPhone.
Craig can record up to six hours and keep the audio to download for 7 days.
Using OBS to Record Discord Audio
If you're not a Discord server admin or moderator, use the OBS recorder to record Discord audio on PC. Open Broadcaster Software (OBS) is a free software for streaming and recording audio from Discord on Windows, Mac and Linux.
In addition, there is a server dedicated to this tool to join and ask anything. Open the software on your computer and follow the steps below:
1. In order to record Discord audio with OBS, click the "+" icon from Sources at the bottom and select Audio Output Capture from the menu.
2. In the Create/Select Source window, name your desktop audio source.
3. Click OK at the bottom.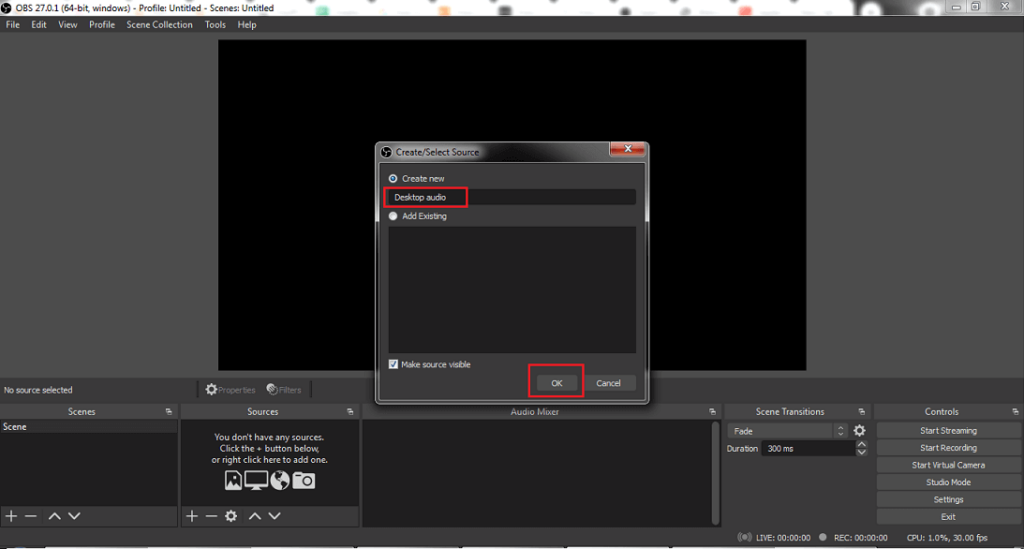 4. Go to Properties, click Device.
5. Select the output device (like speakers or headphones) from the drop-down menu.
6. If you get it, click OK to confirm.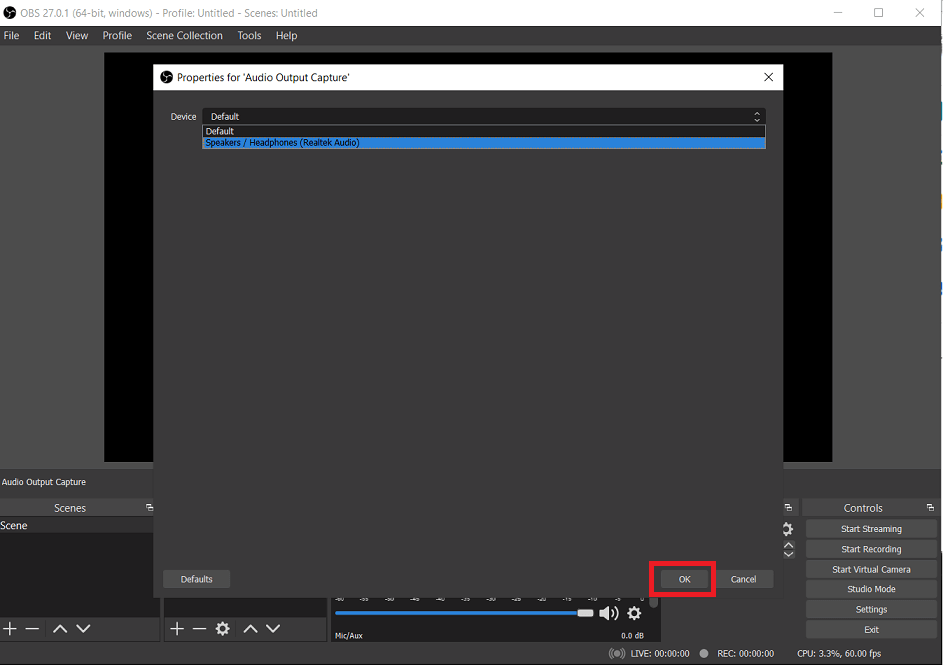 7. In the case of a single output device, select Defaults.
8. Before start recording, play something on the PC and check whether OSB is capturing audio appropriately or not. You can see audio sliders under Audio Mixer. They will move when OBS can pick up some audio. Also, you can add the microphone or speaker and adjust the recording volume.

9. In order to record your audio on Discord, navigate to Controls at the bottom right corner. Then, select Start Recording.
10. By default, OBS records audio in the MKV file format as a blank video file.
11. Now, head over to File at the top and click Show Recordings.
12. To change the file format, click Settings>Output. From the Recording Format drop-down, select another file format of your choice.
You can identify the video files by their time and date from the file names.