Windows 10 is the latest Windows OS version that comes with more updated features. To prevent data loss, Windows 10 usually keep backups of all files, including pictures, documents, videos, music, etc. It will be very useful when you need to restore files.
For the same reason, it is recommended to turn on the settings to backup files automatically. However, keeping backups of all files will decrease your computer's space. That's why you have to delete unnecessary backup files, including old updated files of Windows, to keep your drive free. If you are wondering how to delete backup files in Windows 10, follow this article.
Delete Windows File History
Windows 10 comes with a built-in backup system that helps in keeping backups of all files regularly. The backup process on Windows 10 can happen every 10 minutes to once in 24 hours. Windows uses its File History to save a copy of all files and folders on a regular basis.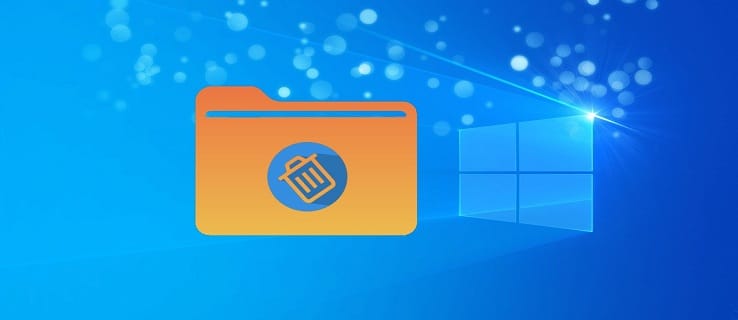 The process is really helpful when it comes to restoring important files, but the regular backups will automatically occupy your disk space.
If you are looking for ways to delete backup files in windows 10, you need to start by deleting the backups from Windows File History; here's how to do it:
Open Windows Settings by right-clicking on the Windows Start menu and click on Settings. Now go to Update & Security > Backup.
If you have previously activated Windows File History, click on More Option.
From the backup option menu, check how frequently the backup files are made and for how long they are getting saved.
You can change the times by clicking on the drop-down menus of Back up my files and keep my backups.
Usually, the backup files get saved forever by default; you can change it to "Until space is needed" or for every month to keep your drive free.
Disabling the Windows File History completely can solve your purpose too. Click on "Stop using this drive" from the Backup options menu and remove the current backup drive of Windows.
In case you want to delete any saved backup file right away, you need to open the Windows PowerShell (Admin) option by right-clicking on the Windows Start menu.
In the PowerShell window, type command fhmanagew.exe -cleanup 0 and press the enter button. This will remove all the most recent file backups. In case you want to delete older backups, simply change the 0 with the number of days older backup you want to delete.
N.B: you will see a pop-up window on your screen if you have successfully entered the command.
Remove Windows System Restore Points
In the previous Windows versions, there is a system restore feature that is used to keep a snapshot of the files and current windows installation.
To help in major system updates, the same feature is in Windows 10, too, for creating restore points. If the feature is active, then the disk can get full because of restore points. Removing some of the restore points sounds good if you want to have more disk space for other files.
Let's jump to the process.
First, open the Run menu by pressing the Windows+R button on your keyboard. There, type systempropertiesprotection and press Enter.
This will take you to the System Properties window. Now, click on the Configure button in the System Protection tab.
After the System Protection window opens, click on the Delete button. By doing this, any saved System Restore points will be removed.
From here, you can also determine how much disk space the feature can use. Then, you only need to move the Max usage slider for the same.
you can also totally disable this feature by clicking on the Disable system protection radio button and then OK to save the changes.
Delete the Windows.old Folder After Windows 10 Updates
When any major update happens, Windows 10 automatically create a backup of the old Windows installation in the Windows.old folder. Normally, Windows does not keep this folder after one month of the updates. In case you need extra space immediately, you can delete the Windows.old Folder from your system/
Let's know how you can do it.
To start the process, first, you need to open the Disk Cleanup tool. For this press, the Windows+R keys on your keyboard and type cleanmgr and click on OK.
When the Disk Cleanup window appears, click on the Clean up system files option.
Make sure to notice the tick on the checkbox of the Previous Window(s) installations option from the Files to delete list. You can also tick on the other boxes to remove other files too. Finally, click on OK to start the process.
N.B: You cannot restore the Windows.old folder once it is completely deleted. That's why you need to check that your computer is working fine after the new update before deleting this folder.
Clear Disk Space with Windows 10
You can create more space for other programs or files in your Windows 10 by removing large files. In case it doesn't work for you, you can uninstall some apps or programs from Windows 10 to clear space for saving your important files as well as keeping the backup files too.