A catchy name for you YouTube channel can attract millions of viewers. A perfect name for a YouTube channel will increase the number of subscribers. Companies like YoutubeStorm will help you to achieve real subscribers and benefit your channel. It should relevant to your content. But if you feel that the name is not matching the content, you may want to change. Don't worry you can do that too.
Often YouTubers change the names of their channel after a time. However, the process is the same for the brand and non-branded channels. But, the change has a different impact on your Google account. Here is a quick guide on how to change your YouTube name in just a few steps.
Difference between Personal/ Non-Brand Channel & Brand Channel?
You can create a personal channel on YouTube using your Google account. A personal YouTube channel allows you to comment on videos or your own. This is also considered as a standard / non-brand YouTube channel. It has the same name and picture as your Google account.
A brand account specifies a particular brand. You can create your brand account on YouTube without using your Google account. You can use a different name for your YouTube channel than your Google account. Also, others can access your channel. Is this way you can hide your Google email address/phone no from viewers and can have multiple channels from YouTube brand account.
Steps to Change YouTube Channel Name
Initial steps for changing the channel names for both brand and non-brand YouTube are the same.
Open YouTube from mobile or computer device and login to your channel.
Click on Profile Picture to the top right corner.
Select Customization from the left side.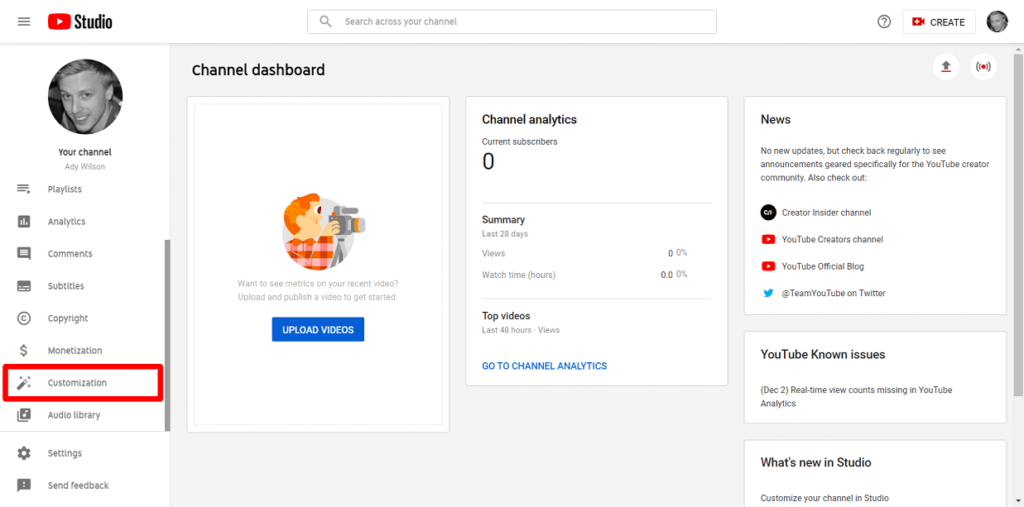 You will see a box names Channel name and Description. Edit the name by clicking on the pencil icon.
For non-brand/personal channel: provide First Name and Last Name. Then click on Publish in the top right corner.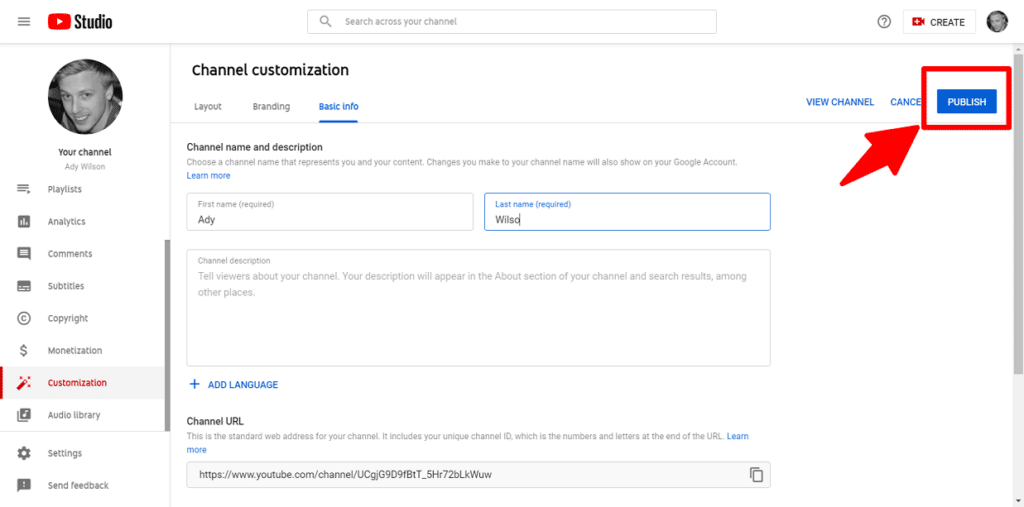 For brand channel: provide a new Channel Name at the desired box and click on Publish.
When you attempt to change the name of your personal YouTube channel, it will change your Google account name too. As your personal/standard channel is not separable from Google service like Gmail. It's like editing Google information directly. Whereas, for a brand channel, your Google account will be untouched.
The Facts
Few facts you need to keep in mind before changing or creating a channel. Try to put a catchy and unique name relevant to your content. Make sure you don't have to change it in future. It's possible to change your business/brand account channel name without affecting your Google account name. But for a personal account, it will switch your Google account name too. Then maybe you would want to create a new account to open a new YouTube channel.