Are you looking for a particular app that turns pictures into cartoons? Or have you ever thought of making the photos on your phone gallery look like cartoons or pencil sketches? If yes, this article has a curated list of a few best apps which you can use to turn your pictures into cartoons, anime, or drawings.
You can use these apps to turn all your favorite images into cartoons with the help of different filters and effects. Utilize these apps to cartoonize yourself and do some experiments to give different looks to your photos. You can also post them on social platforms to make a difference on your regular uploads and gain more followers.
Picsart is a community of more than 150 million creators as it is one of the best photo and video editing apps. You can easily make amazing designs and collages that look quite professional that too in just a few steps. You can even turn your pictures into cartoon-like ones.
Simply use it as an all-in-one go-to editor for enhanced performance and easy handling. You can change backgrounds and use all the ready-made filter effects and collage building grids to produce outstanding products that are worthy of professional praises.
You can even use the different tools to create your own kind of designs and templates for your own work and make them available online for others to use. Well, getting cool cartoon-like pictures or clicking one itself has never been easier.
Compatible with Android 4.4 or above, Camart is one of the most popular pictures converter applications to turn any of your photos into a cartoon effect. It has real-time cartoon effects available on it. With this application, you can look the coolest in your group by posting the best kind of cartoon-like pictures of your own.
Not only can you turn your old photos into cartoon ones, but you can also use this application to make videos, click pictures, and selfies whenever you want with all the different magically artistic effects.
Apart from cartoon effects, other effects like oil painting effects, watercolor, pencil sketches, and comic effects are available here.
Another application compatible with Android 4.4 or above is the Cartoon Photo Editor. Its easy-to-use interface allows you to create wonders using the various editing tools. The best part of this app is that you can edit your picture into cartoon ones. The platform is so enhanced that all the edited results look amazing. All the cool artistic cartoon filters are available on this site. You can edit not only old photos from your gallery but also take real-time selfies, videos, and pictures with this application using cartoons, oil painting, thermal vision, or even watercolor-like filters.
ToonCamera is specially optimized for iOS and can be used on iPads or iPhones. If you want to create photos or even turn your own photos into cartoon ones, this is the best application for you.
This application also supports video editing. You can trim the videos and apply a filter that you get to choose from the long list of ready-to-use filters. You can even use the different tools given in the application to create your style.
The best thing about this application is that any problem you face within its functioning, just one report and your problem will get fixed by the developer itself. But the range of free tools is limited and for anything more than free ones, you have to pay a cost of $1.99. Another important thing is that the application is not supported by iOS versions below 8.1.
Just as the name suggests, you can be sure that any picture you want to turn into a cartoon one, you can use this application to do so. Just like the name, the functions are pretty simple and easy to handle.
Any of your favorite photos or video that you want to turn into cartoon-like can be done here and you can even export the creations to emails or messages. Most of the features in this application are free to use. However, only iOS users can access this application as it is not supported on Android devices.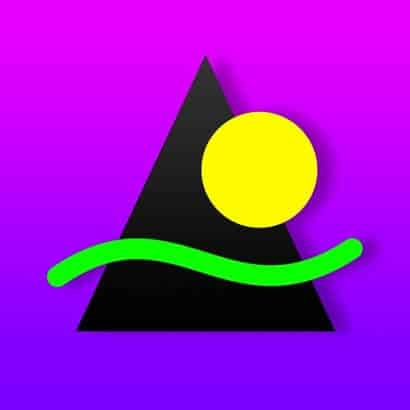 This is yet another marvelous application that you can choose from the list to edit your photos and videos without any limits. You do not need to invest any money to access the great features as it is free of cost. However, only iOS users can take benefit from this application.
You can use the different filters to create beautiful edits and well, this does not end here as you can now participate in the ArtistoBattle challenge by posting your creations online and winning exciting prizes.
In addition, you can also use the majestic frames and borders of this application to give life to your pictures.
The amazing application is available both on Android and iOS devices. This simple app provides a huge number of amazing stickers and different filters to create bitmoji of your own pictures or others of your choice. This application has more than 50 million downloads only on Google Play and is literally ranked among the best editing applications.
You can use this application to bring out the best from your pictures by editing them using the in-app tools. You can even create your own cartoon pictures by using cartoon filters. It also offers prizes to its creative users. The best part of this app is that all of the best services are available for free to the users.
As the name goes, you can pretty much turn any of your favorite pictures into sketch-like pictures. The various filters available on the application will allow you to spin your pictures into not only sketch pictures but also others like oil painting, watercolor, cartoon-like, and many more.
You can edit any picture, export it, and send it to your friends through emails, messages, etc. The best part of this application is the tools that are available for your convenience to create amazing edits on your own. This application is also available for both Android and iOS users and that too free of cost.
If you are bored of your regular selfies, you can easily get an upgrade by just converting the same picture into something new. You can do so by using the various filters that are available on the application and turning your pictures into cartoons like oil painting or watercolor and many more.
With the ready-made edits that are made available, you can use them to create great pictures with different backgrounds. You can even create your style of filters and make them available online for others to use and make money from it.
Well, this is one of the best graphic cartoon apps that anyone can easily use. It's very popular among both Android and iOS users. The best part of this app is every day it releases new cartoon effects and offers over 500 filters and effects.
This is one of the most well-rated apps that come with more than 120 million users. Moreover, it's completely free and people of all skill levels can use it. So, what are you waiting for? simply download the app and use it to turn your favorite pictures into a unique masterpiece.
Final Words
If you've become tired of the same old appearance of your images, these are some of the best-cartooning apps out there.
All of the photo-to-cartoon converters featured here are packed with filters, effects, and image-enhancing tools that will not only make your photos stand out but let you unleash your creative juices.